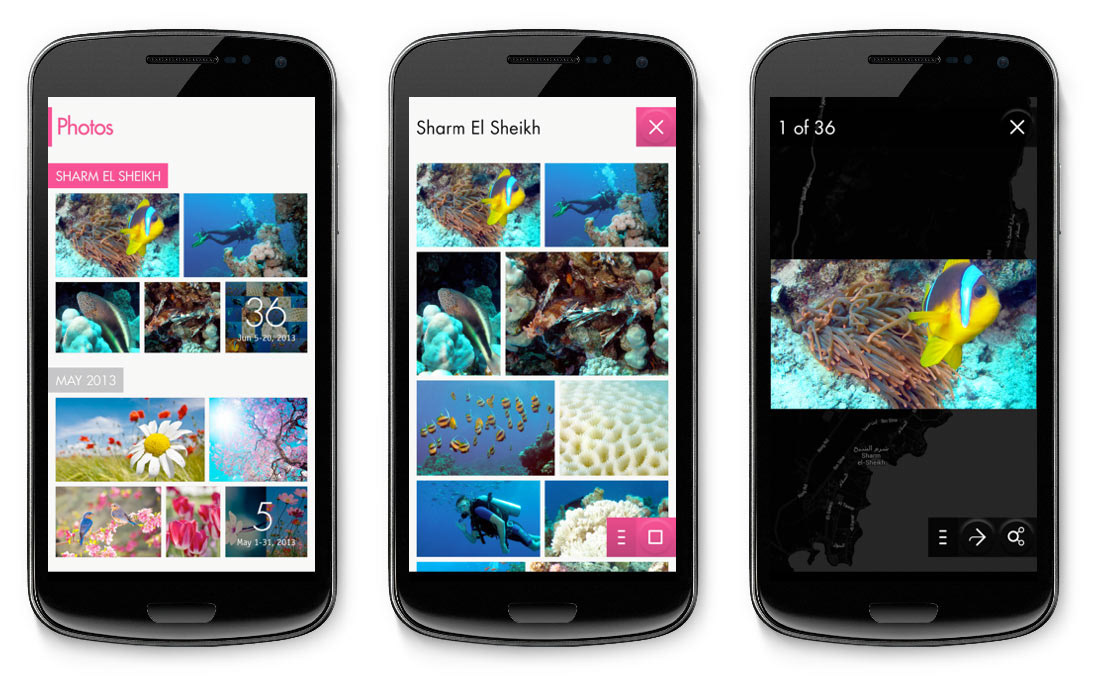 The entry point to Photos is an overview where images are combined into groups based on time and location.
Within each group, the most recent images are surfaced and are accessible directly upon selection.
The last image in each group is a dedicated button that navigates to all pictures in the group. The button gives information on how many pictures are in the group and when they are taken.
When image location data is available you see a map in the background of the image.

Pinch on the image to zoom out and shift focus to the map location.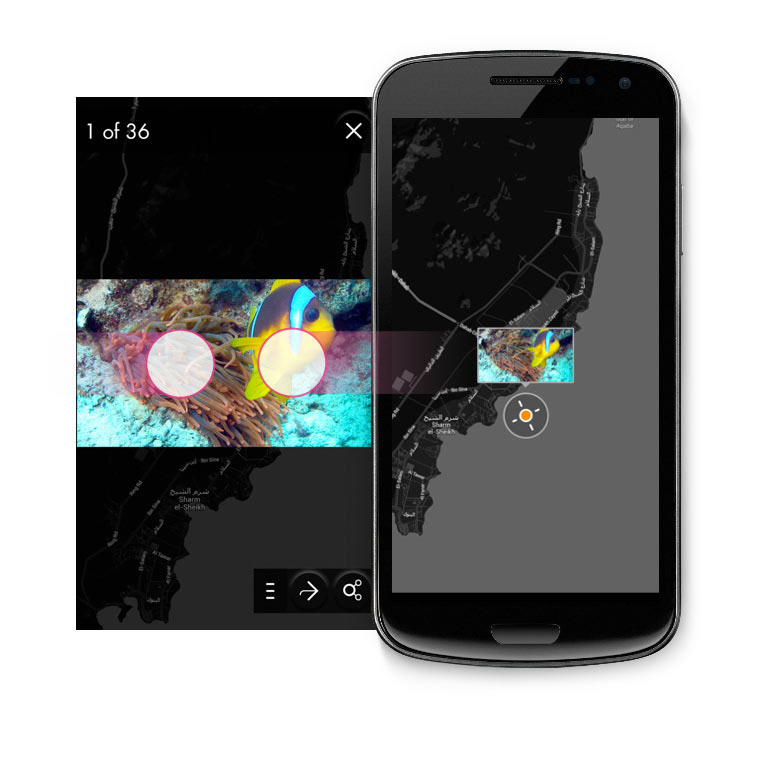 When entering messages, focus is on the latest conversations. 
Unread messages are shown on the notification bar and are highlighted in the list.
The compose action is fixed at the bottom so you always have easy access to creating a new message. It's more prominent then the regular menu bar pattern since it's the primary action available.
At the top favourites allows the user to find their favoured contacts fast even if they are not among the most recent conversations.